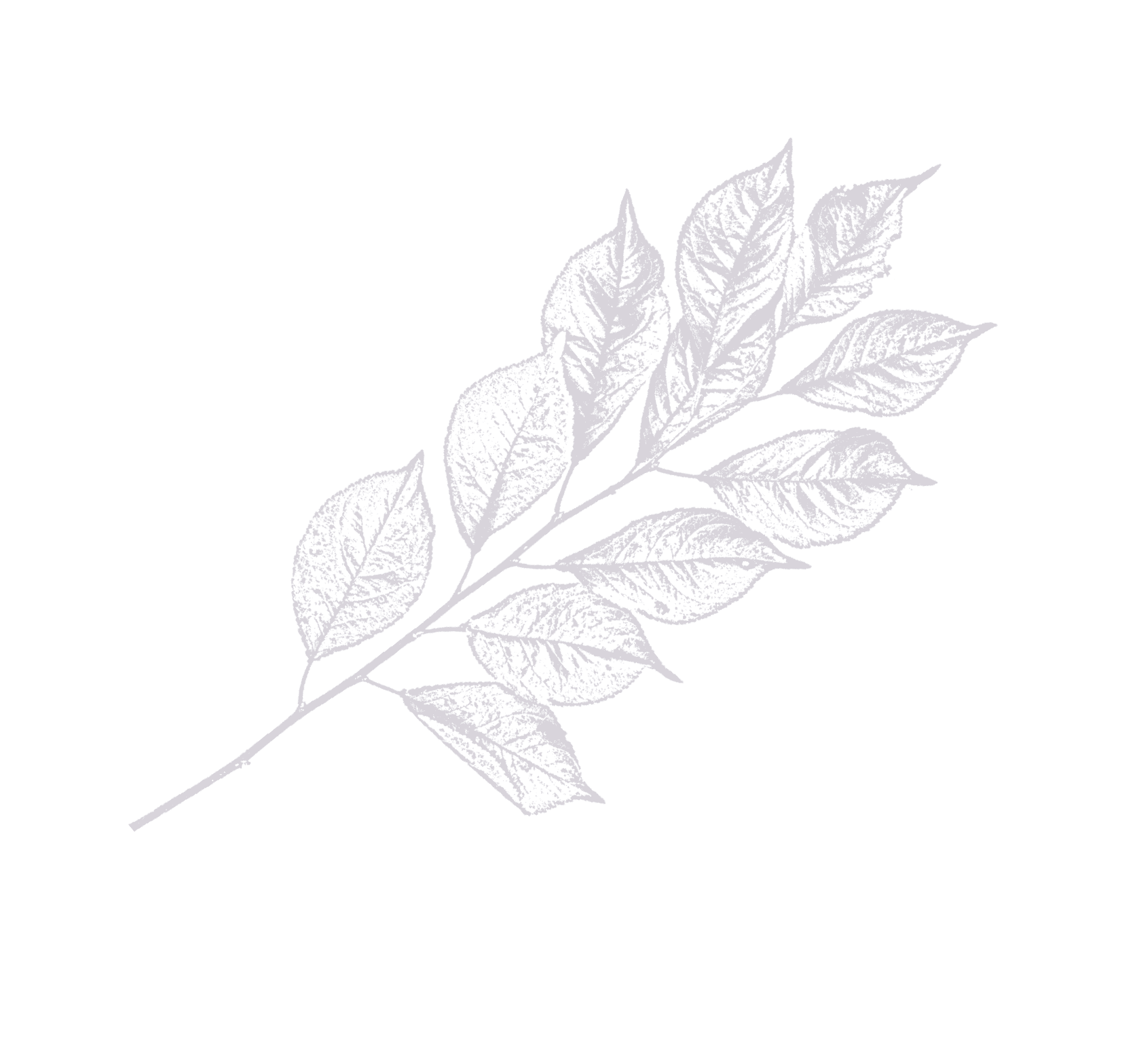 The building, with a design grounded in human ergonomics, seems to spring from the land itself – a reflection of the values, spirit, and winemaking philosophy of Penner-Ash. While we proudly source from vineyards across the region, this picturesque estate is our true home.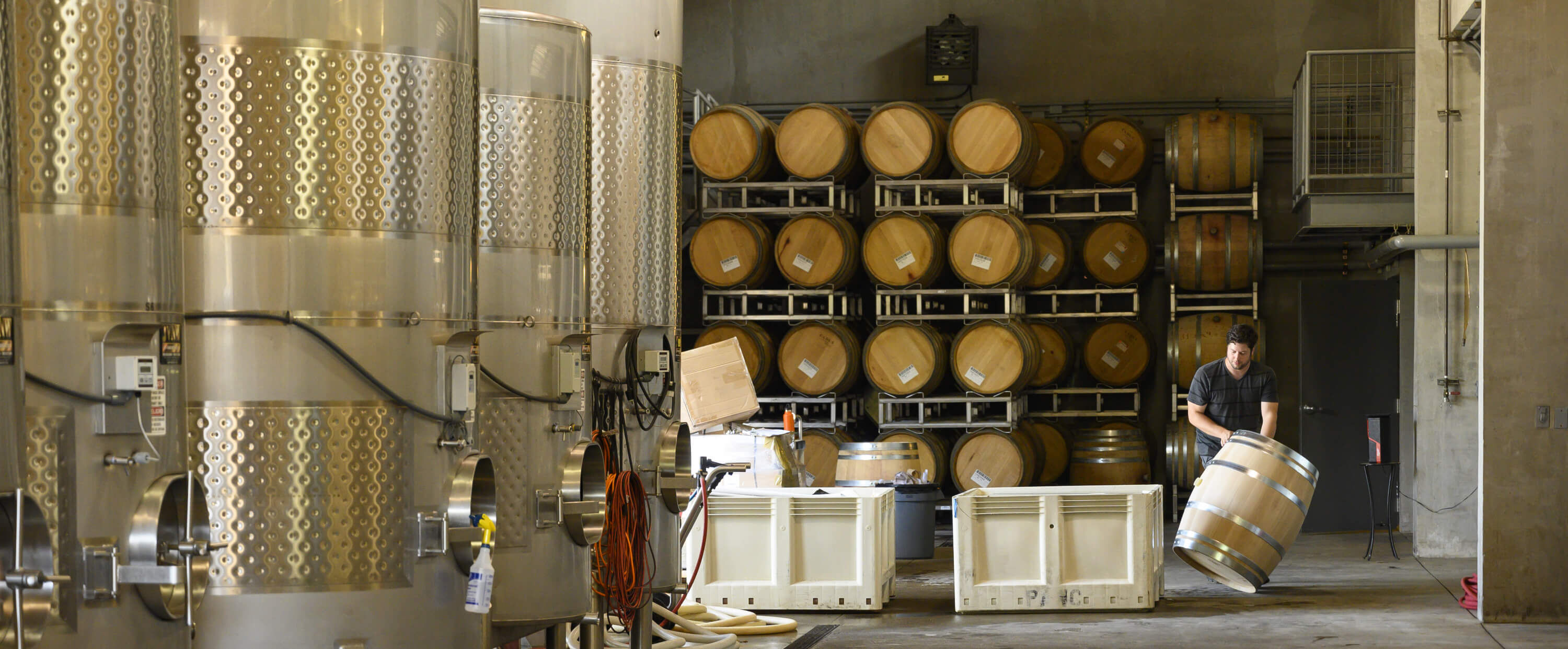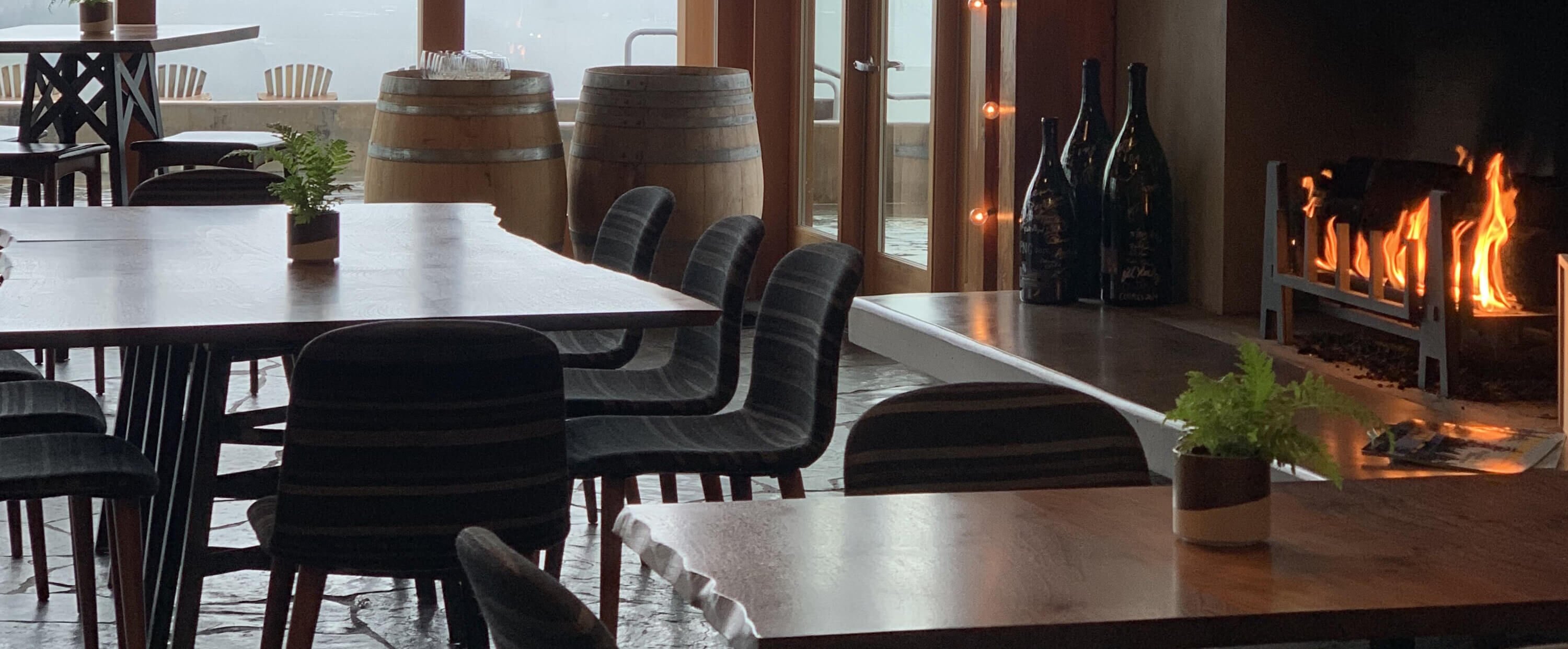 The tasting room is designed for you, our guests, to feel welcomed and appreciated for having made the journey up the hill.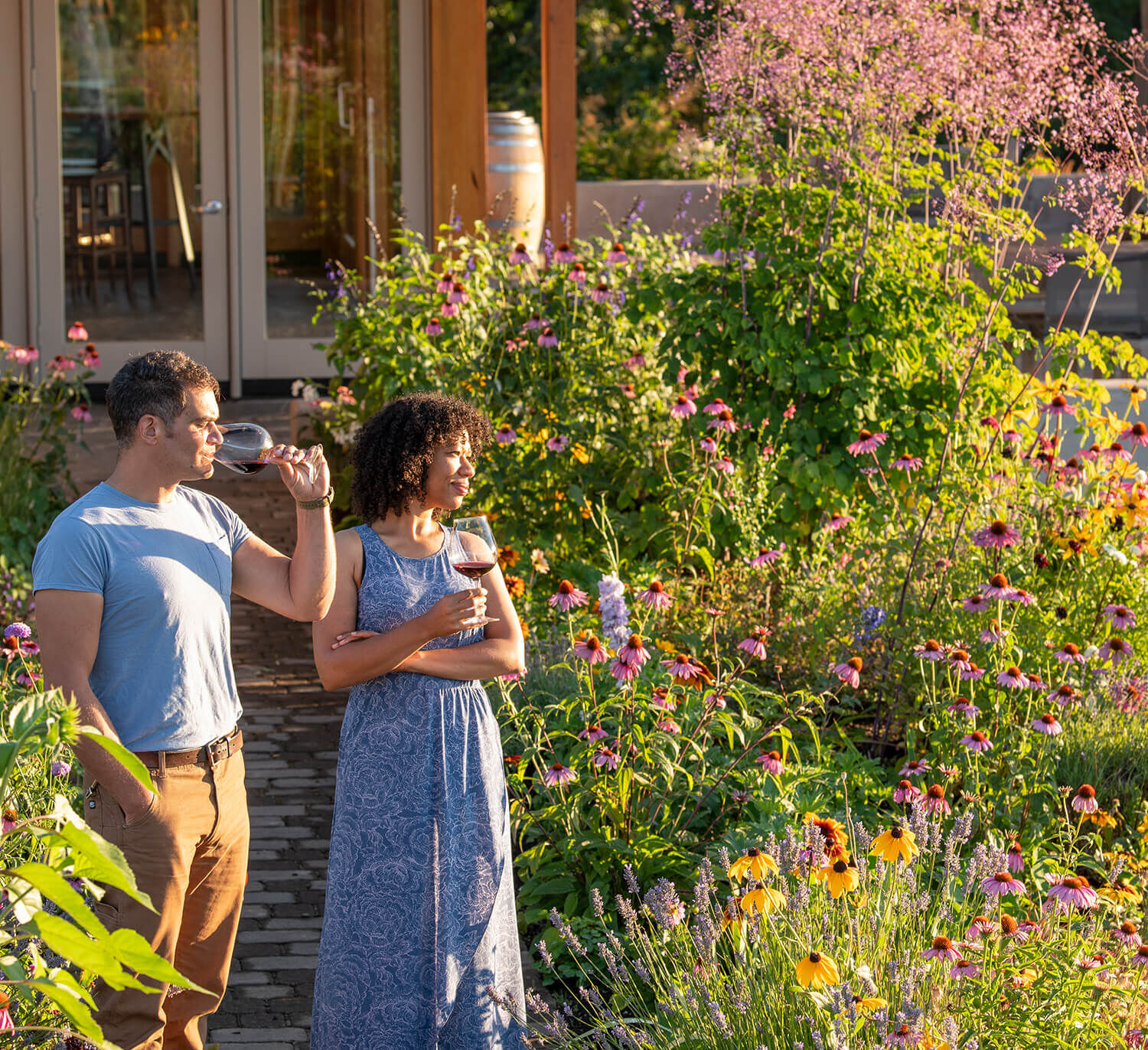 Our flowers, fruit, and vegetable garden were planted alongside winery construction, adding a beautiful corner of biodiversity to our home, and some fresh produce for our Kick Ash Crew during the summer months.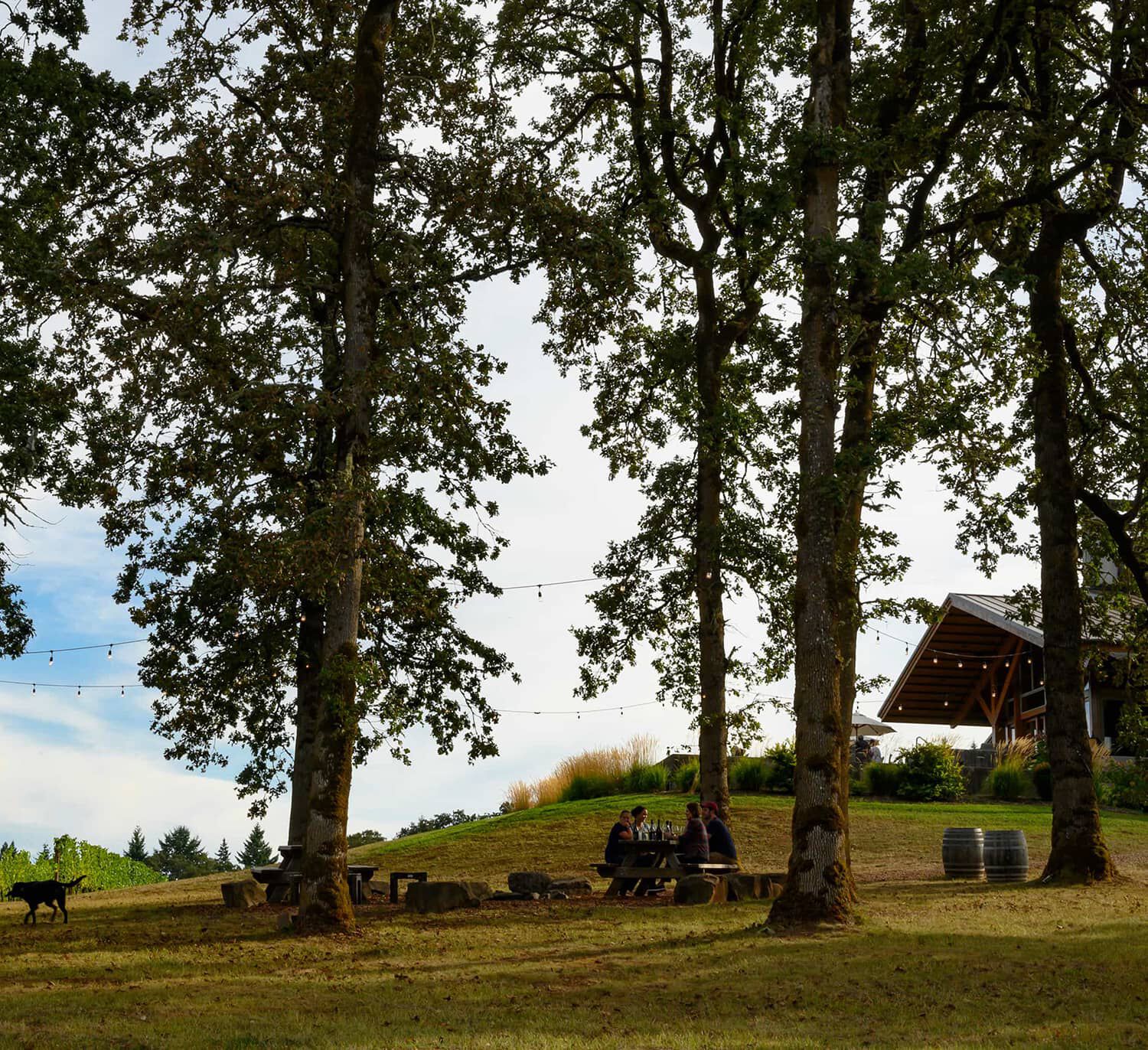 Tucked into the hillside where the winery sits is our gorgeous Oak Grove, home to majestic native Oregon oak trees and shaded picnic tables.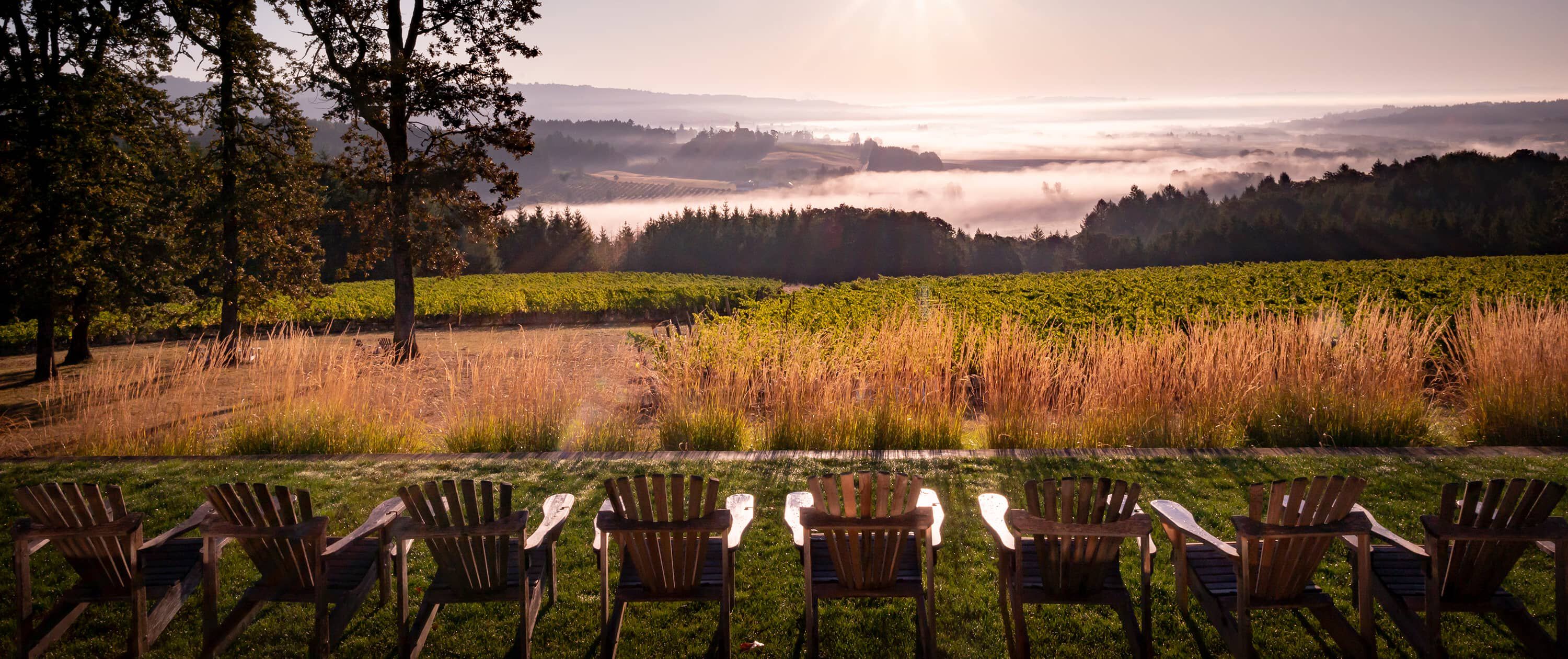 On a clear day our east facing patio, perched above the Estate Vineyard Pinot Noir vines, offers expansive views of the Chehalem Valley, Cascade Mountains, and the sparkling summit of Mt. Hood in the distance.